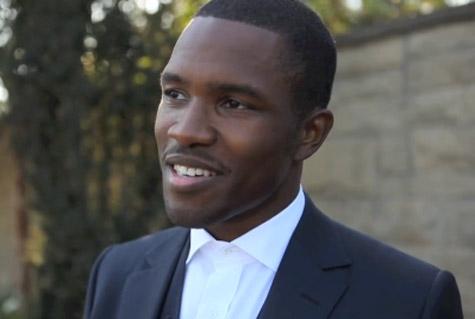 [© 2021 Reflex FM]

vorige overzicht volgende


23.12.2012
Frank Ocean heeft vandaag de track 'Wise Man' online gezet die eigenlijk bedoeld was voor de filmsoundtrack van Quentin Tarantino zijn nieuwe meesterwerk 'Django Unchained' die morgen in premiere gaat.

Deze ballad van Frank Ocean haalde de soundtrack uiteindelijk niet, ondanks het feit dat Tarantino het nummer geweldig vond. Tarantino gaf hiervoor de volgende verklaring:

"Frank Ocean wrote a fantastic ballad that was truly lovely and poetic in every way, there just wasn't a scene for it. I could have thrown it in quickly just to have it, but that's not why he wrote it and not his intention."

Check hier het eerst Frank Ocean zijn nieuwe track 'Wise Man'.




---
Meer over Frank Ocean:
17/05/2013 Frank Ocean geeft 2 juli concert in HMH A'dam
30/01/2013 Gewonde Chris Brown is onschuldig aan gevecht met Frank Ocean
28/01/2013 Chris Brown en Frank Ocean vechten in platenstudio
03/01/2013 Frank Ocean brengt rapduo Outkast weer bij elkaar
24/09/2012 Frank Ocean dropt zijn nieuwe videoclip Pyramids
21/07/2012 Frank Ocean Channel Orange nieuw op Nr.2 in album chart

---