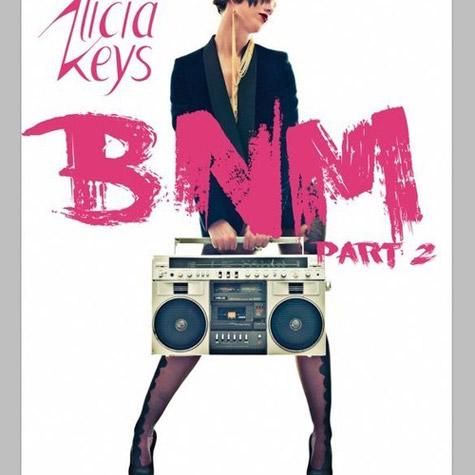 [© 2023 Reflex FM]

vorige overzicht volgende


26.01.2013
Alicia Keys viert haar 32ste verjaardag en geeft haar fans een cadeautje! De zangeres gooide haar laatste single 'Brand New Me' in de remix en maakte van deze ballad een dancefloor vuller. De single 'Brand New Me' kreeg de beat van Crystal Waters haar danceclassic 'Gypsy Woman' (She is Homeless)en is gratis te downloaden op haar website.

'I've been so overwhelmed by all of your birthday love that I HAD to do something extra special for you! Love to you!!! Big shout to Crystal Waters for your inspiration! New Music!! B.N.M Part 2!!!!' schreef Alicia op haar Twitter.

Het gaat goed met Alicia, deze week kon je hier al lezen dat ze het volkslied mag zingen tijdens de Amerikaanse Super Bowl op 3 februari. De Super Bowl, en dan vooral het moment van het volkslied zorgt ieder jaar weer voor een kijkcijferrecord.


---
Meer over Alicia Keys:
18/11/2016 Alicia Keys geeft je een kijkje in haar prive leven
28/02/2015 Alicia Keys showt pasgeboren zoon Genesis het eerst op Instagram
25/11/2013 Alicia Keys op de Filipijnen om mensen te steunen
31/08/2013 Alicia Keys op Twitter belachelijk gemaakt vanwege nieuw kapsel
07/06/2013 Alicia keys fietst en shopt in Amsterdam
24/04/2013 Alicia Keys dropt video Fire We Make feat.Maxwell
20/01/2013 Alicia Keys gaat voor kijkcijferrecord tijdens Super Bowl
05/01/2013 Alicia Keys en Swizz Beatz genieten van wintersport vakantie
28/11/2012 Voorverkoop Alicia Keys in Ziggo Dome A'dam van start gegaan
22/10/2012 Alicia Keys Girl On Fire (Wereld Video Premiere)
07/09/2012 Alicia Keys en Nicki Minaj doen 'Girl On Fire' bij MTV VMA

---