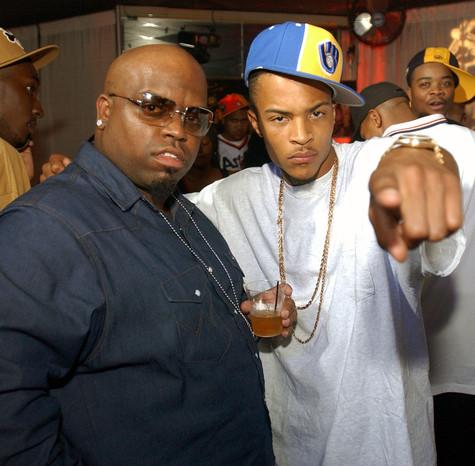 [© 2021 Reflex FM]

vorige overzicht volgende


05.03.2013
T.I. werkte voor zijn nieuwe hitsingle Hello weer eens samen met de Neptunes. Deze heren produceerden de beat, terwijl een als wijlen Nate Dogg klinkende Cee Lo Green de zang voor zijn rekening neemt.

Hij rapt onder andere op de relaxte Neptunes beat over zijn haters: 'Just showin' haters the tail lights of my two-seaters, Two heaters with me in the ride but i don't need em though, Left evil behind me, that's where i plan to keep it, go'.

Je hoort T.I. – Hello ft.Cee-Lo Green deze hele week als Reflex Sensation lekker veel voorbijkomen!





---
Meer over T.I.:
15/01/2014 Postume single release 'Why' van doodgeschoten rapper Doe B
21/06/2013 T.I. dropt Check This,Dig That ft.Trae The Truth
25/04/2013 T.I dropt Memories Back Then feat.Kendrick Lamar en B.o.B
21/01/2013 T.I. wil 75 miljoen dollar voor een nieuwe recorddeal
15/10/2012 T.I. Dropt nieuwe single Ball feat.Lil Wayne
21/09/2012 T.I neemt track op met rock bitch Pink

---
Meer over Cee-Lo Green:
28/02/2013 Cee-Loo Green primeurt video Only You (wereld video premiere)

---