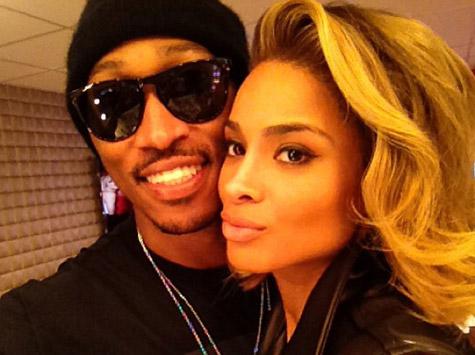 [© 2022 Reflex FM]

vorige overzicht volgende


15.01.2014
Ciara is zwanger van rapper Future! De zangeres onthulde dit nieuws zelf in de talkshow 'The View' van Barbara Walters. De geruchten dat de zangeres zwanger is deden al lange tijd de ronde.

Toen Barbara Walters haar tijdens de show vroeg:'There have been rumors about pregnancy. Do you want to confirm?" antwoordde ze "Of course, I would love to."

De zangeres showde daarop haar buikje, terwijl het publiek door dolle ging. Ciara en Future verloofden zich in Oktober 2013. Dit is het eerste kind voor de 28 jarige zangeres. Haar 30 jarige vriend Future heeft drie kinderen, van 1,4,en 11 jaar uit verschillende relaties.

Veel bekenden reageren via Twitter op het nieuws, en feliciteren het paar. Nicki Minaj schreef:"Congrats @ciara and @1future!!!!!!"

K.Michelle Twitterde:"Congrats to @ciara on her bundle of joy. Always smiling and sweet,when I see u. Happy 4u!"




---
Meer over Ciara:
08/07/2016 Ciara getrouwd met quarterback Russell Wilson
04/02/2014 Ciara dropt single Anytime met vriendje Future
13/08/2013 Future weet zeker dat Ciara zijn vrouw zal worden
26/05/2013 Ciara lekt I'm Out ft.Nicki Minaj
26/04/2013 Bow Wow heeft het moeilijk bij interview met zijn ex Ciara
07/03/2013 Ciara zingt op Body Party over liefde met rapper Future

---
Meer over Future:
07/03/2014 Future geeft politie het nakijken in Move That Dope video
05/02/2014 Future dropt Move That Dope ft. Pharell,Pusha T en Casino
04/02/2014 Ciara dropt single Anytime met vriendje Future
13/08/2013 Future weet zeker dat Ciara zijn vrouw zal worden
23/03/2013 Future gaat op tournee om album Pluto 3D te hypen
22/12/2012 Future dropt Hard video en sluit deal met EPIC

---