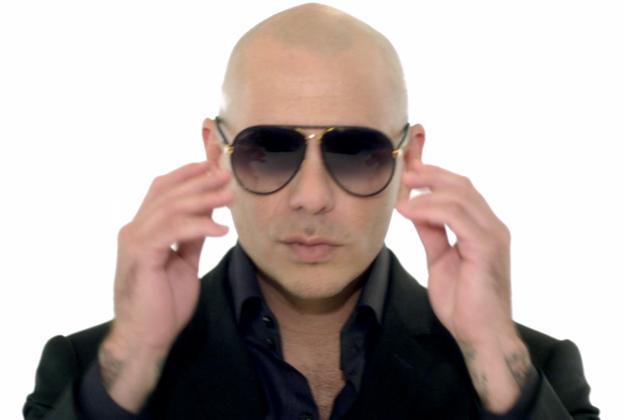 [© 2023 Reflex FM]

vorige overzicht volgende


18.03.2017
Ptbull is trots op zijn nieuwe album 'Climate Change' dat deze week uitkwam. Aan zijn alweer tiende album werkt een indrukwekkende lijst aan artiesten mee.

Op de track Bad Man zijn dat Robin Thicke, Joe Perry, en Travis Barker. Ook Jennifer Lopez mag niet ontbreken op het album. Met haar doet ie het nummer Sexy Body. Enrique Iglesias hoor je op Messin Around, die voorig jaar al als eerste single wed uitgebracht.

Ook Jason Derulo, Ty Dolla Sign, Stephen Marley, Flo Rida, R.Kelly en Austin Mahone zijn op het album Climate Change te horen. 'Ten albums, ten times around the world, it's been an honor," zegt Pitbull. ; I appreciate and thank the fans for making it possible.'Dale!'

Van Pitbull zijn nieuwe single 'Options' is nu ook een dope remix uit, gemaakt door onze eigen DJ Chuckie!






---
Meer over Pitbull:
09/07/2016 Pitbull krijgt ster op Walk Of Fame Hollywood
09/04/2016 Pitbull primeurt Messin Around feat. Enrique Iglesias
04/11/2014 Pitbull dropt Celebrate afkomstig van album Globalization
26/11/2013 Pitbull dropt video Timber feat.Ke$ha
14/10/2013 Pitbull en Kesha annuleren hun tournee door tegenvallende kaartverkoop
02/08/2013 Pitbull dropt clip voor door Afrojack geproduceerde I'm Off That
23/03/2013 Pitbull gaat op Amerikaanse tournee met Kesha
22/02/2013 Lindsay Lohan heeft rechtszaak tegen Pitbull verloren
12/11/2012 Video van Pitbull Don't Stop The Party' verboden in de U.K.
23/10/2012 Pitbull dropt Feel This Moment met Christina Aguilera
21/04/2012 Reflex Sensation: Jay Sean ft. Pitbull - I'm All Yours

---